Meet Your Caring Tappan & Bergefield Pediatric Dentist
Mark Hermano, DDS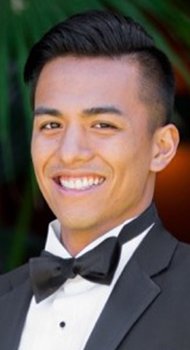 Dr. Mark Hermano is a graduate of Columbia University School of Dental Medicine where he was given the honor to give the commencement speech during graduation. He received his Specialty Certificate in Pediatric Dentistry from Albert Einstein Children's Hospital at Montefiore in NY. Volunteering is very important to him and during his free time he mentors high school students in Chinatown and participate in camps for special needs families.
His warm smile, easy going personality and meticulous clinical skills makes him a great fit for the kids that are fortunate enough to be his pediatric dentist. Dr. Tong and Dr. Hermano together make a great team in ensuring your children are getting the best care possible.
He is married to Mara and during their free time they both enjoy sports, music, and cooking. You can watch their Flash mob proposal here.