About Smile More Kidz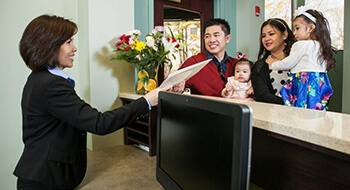 When it comes to caring for your children's healthcare needs, we know you want to give them the very best. Many family dentists are able to offer adequate care for young patients until their full, adult smile has developed. Pediatric dentists have the specialized knowledge necessary to provide safe, effective treatments for even the most advanced cases. Unfortunately, your child will need to transition into an adult practice around the age of ten to twelve. For most kids, this presents no issues, but others experience difficulty adjusting to a new office. At Smile More Kidz, we offer families the best of both options. We have a skilled pediatric dentist and a kid-friendly office that's perfect for your children's smiles, and when it's time to care for their adult smiles, our same team will be there with them throughout the transition. This makes it easy and stress-free to care for your patient's smiles at every stage of development.
Dental Care for Adults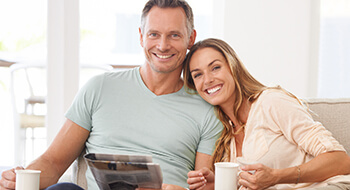 Are you looking for dental care for a patient who's a little older? We offer dentistry for adults right downstairs at Smile More Dentistry. We also work with New Jersey patients at our Bergenfield, NJ practice, Washington Dental Associates. Our skilled and friendly dentists and team offer the same high quality, attentive dental care for the parents of our pediatric patients. Explore our adult dental services and call to schedule an appointment with our team.