Dentistry for Toddlers – Tappan, NY
Giving Careful Attention to Young Teeth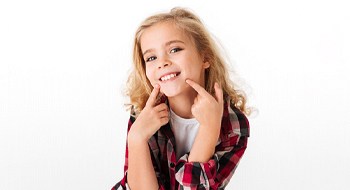 Toddlers will most certainly give you a run for your money. Not only are they constantly on the move but trying to brush and floss their teeth may feel a bit like you are trying to wrestle an alligator! Fortunately, at Smile More Kidz, we offer dentistry for toddlers in Tappan to ensure their oral health remains in check. The status and health of your child's baby teeth are important, as problems that exist in the early years can transfer into adulthood and permanent teeth, so it's best if you allow our team of professionals to take the proper approach to make sure their teeth and gums are in the best shape possible. If you're ready to make an appointment with us, call to schedule one today!
Dental Checkups and Cleanings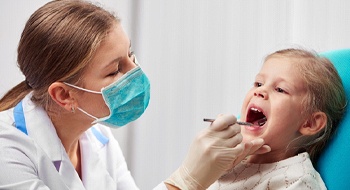 At two-years-old, it is time that regular, six-month checkups occur. During these appointments, you and your child can expect nothing but a gentle and caring touch by our team of dentists. Not only are they equipped and knowledgeable about the growth and development of young teeth, but you can rest assured your child will feel welcomed and comfortable during their appointment.
A typical dental checkup will include reviewing your child's teeth, gums, soft tissues, bite, and jaw development. Next, one of our skilled dental hygienists will carefully remove any plaque or tartar from the teeth and gums, as well as thoroughly polish your child's teeth to give them a beautiful shine.
Should we find anything that is cause for concern, we will provide you with recommended methods of treatment, so you have what you need to make a confident decision.
Dental Sealants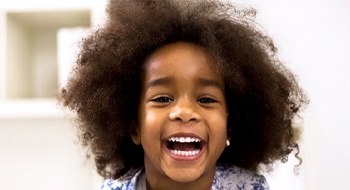 Back molars and premolars can be hard to reach. With all the small nooks and crannies, even adults can have a hard time thoroughly cleaning these areas, so just imagine the difficult your child might have. With beginner brushing and flossing techniques being used by your toddler, it is likely they're not effectively cleaning these areas of their mouth. This is where dental sealants can help. This simple and painless process requires that we paint a plastic sealant over the chewing surfaces of these teeth. This substance will begin to harden with the use of a curing light and will work to prevent food and bacteria from penetrating the enamel.
Fluoride Treatments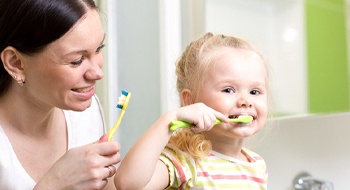 You've heard about the importance of fluoride. You know it's in your drinking water and toothpaste, but why is it so important for your child? The reason is that it strengthens the tooth enamel and protects from decay and cavities. During a regular appointment, we can apply fluoride varnish in just minutes, which will quickly absorb into the enamel. It is also possible that you can receive fluoride supplements and be recommended various mouth rinses and toothpaste to ensure your child is receiving adequate amounts of fluoride at home.
Pulp Therapy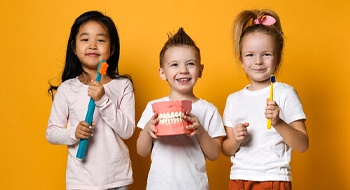 If your child is experiencing an infection in the inner layers of a tooth, this can be dangerous and will require immediate attention. If you know anything about "pulp," it lies in the center of the tooth along with blood vessels, nerves, and sensitive tissues. When an infection occurs, our team can perform a child-appropriate root canal to remove it. Not only will we clean out the decayed area and infection, but we will keep as much of the natural tooth and healthy pulp as possible. It is imperative that this type of treatment be handled quickly, as it can cause improper dental development if left untreated.
Extractions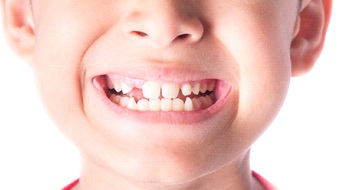 Trust us when we say that we never want to extract a tooth, whether it be an adult or a child. Unfortunately, we can't always have our way, and when decay or damage threatens to worsen your child's oral health, tooth extraction may be the only means of protecting them. As your child grows older and permanent teeth are beginning to push through the gums, if there are baby teeth that are refusing to let go, it may be necessary for us to go in an gently remove it, allowing the permanent tooth to have the space it needs to erupt. No matter if it's decay, damage, or a stubborn baby tooth, a pediatric dentist in Tappan will take care great to ensure your child is comfortable throughout the entire procedure.
Non-Nutritive Habits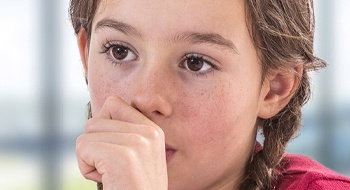 The transformation from baby to toddler isn't always easy. While some habits are easy to break, others are not, and we understand that. As a pediatric dentistry, we know that thumb-sucking or pacifier use as children grow older can have negative ramifications on your child's oral health. Allow us to offer helpful tips and information on how to help your child stop these bad habits before real problems begin.