Dentistry for Children – Tappan, NY
Keeping Young Smiles Happy and Healthy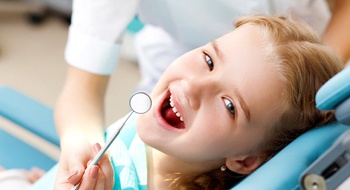 As children grow up, there always seems to be more obligations and less time. From school, athletics, extracurricular activities, and homework, it might seem impossible trying to keep up with their schedule. As parents, you want the best for your little one, no matter how old they are, and part of that includes making time to ensure their teeth and gums are healthy and strong. At Smile More Kidz, Dr. Darren Tong understands the growth and development of children's teeth, which is why he has been voted a favorite New York and New Jersey kids dentist multiple times. From regular checkups and cleanings to providing mouthguards for your tiny athlete, let Dr. Tong be the one you choose when looking for a dentistry for children in Tappan. Call to schedule an appointment today!
Dental Checkups & Cleanings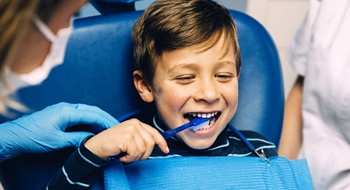 Every six months, you should plan to bring your child in to see Dr. Tong. From a young age, children are much more susceptible to developing tooth decay and cavities because of their novice oral hygiene skills. Oftentimes, getting to those hard-to-reach areas of the mouth can be difficult for little ones, which is why regular dental checkups and cleanings are important. Our team of dental hygienists and dental professionals can quickly remove harmful plaque and tartar buildup from your child's smile.
Dental Sealants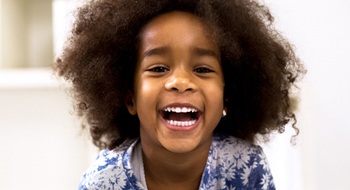 Back teeth are known to be the hardest to reach. Little hands using a tiny toothbrush have a hard time reaching these molars, which can result in cavity formation on the chewing surface. To prevent this from happening, your children's dentist in Tappan can apply a plastic-based substance on the surface of the teeth before using a special light to harden it into place. Sealants serve as a barrier, keeping harmful bacteria and food particles from burrowing into the crevices of their teeth.
Oral Cancer Screening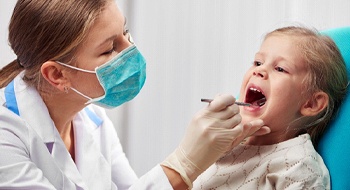 While it may be scary to think about, oral cancer in children can happen. Fortunately, Dr. Tong incorporates an oral cancer screening into the regular dental checkup and cleaning visit. This quick and painless process includes an inspection of the entire oral cavity and facial structure to check for anything that could be a cause for concern, such as oral sores, lumps, or discoloration in the soft tissues of the mouth. With early detection, we can catch and treat the cancer before it has a chance to spread.
Fluoride Treatments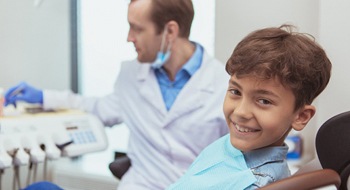 Fluoride is one of the tried and true services dentists continue to provide to patients, both young and old. If you are concerned your child might be prone to cavities, Dr. Tong and his team can administer a fluoride treatment during a regular visit to not only protect against tooth decay but also strengthen their tooth enamel. We can also provide fluoride supplements that can be taken at home, too.
Athletic Mouthguards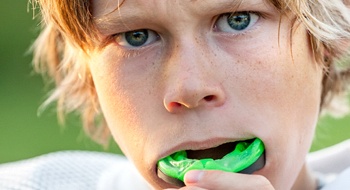 If you are worried your child's mouth is at risk while playing their favorite sport, allow us to protect their teeth and gums with an athletic mouthguard. The most comfortable solution is a customized sportsguard that will fit your child's mouth correctly, causing no irritation, discomfort, or gagging.
Feel confident knowing your athlete's mouth is protect from hard-hitting impact or flying balls.
Tooth-Colored Fillings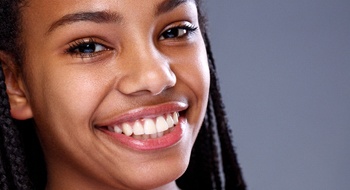 Since tooth decay is a common occurrence in young children, it should come as no surprise should your child require a tooth-colored filling. When cavities arise, it is important that we be able to clean out the infected area and fill it with a composite resin that is matched to the same color as your child's natural tooth. Not only will this give them a blended smile, but it will also prevent further reinfection.
Pulp Therapy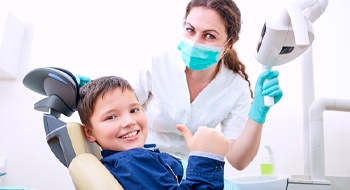 A tooth has multiple layers, and the one that sits at the center is known as the pulp. Consisting of nerves, tissues, and blood vessels, should this area become infected or damaged, it can lead to increased pain for your child. If this happens, Dr. Tong can administer pulp therapy to save the tooth from extraction. By removing the infection portion of the pulp, it will not only alleviate any pain, but it will help in restoring the tooth to its natural state.
Extractions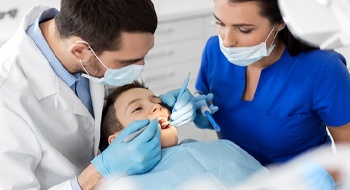 Dr. Tong's goal is to always help your child keep their natural teeth. After all, in most cases, they're still in the process of losing baby teeth and waiting for adult teeth to erupt. However, if infection or injury causes too much damage to a tooth, an extraction will be the only way to protect your child's oral health from experiencing additional problems or issues. While these might seem scary for you and your child, trust that Dr. Tong and his team will take every step to ensure they are safe and comfortable throughout the entire procedure.