Meet Our Children's Dental Team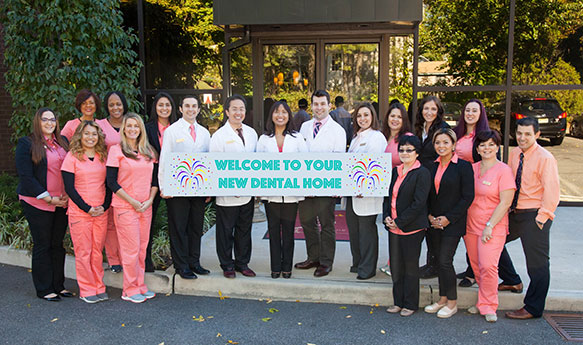 Our entire team understands how children develop & learn & will make the extra effort to make sure nervous kids feel comfortable & respected. We are 110% dedicated in providing excellent dental care that will go beyond your expections. All team members put your children's comfort and health first. Our success is measured by the beautiful smiles we create. Your family's satisfaction is our pride and joy.
Caitlin, Executive Assistant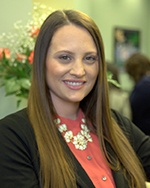 She is the best person for this job because she joined our team with thirteen years of previous experience. With her position at the office now she can really let her vivacious personality shine through! She is a true thrill seeker, she has gone skydiving, cliff jumping and will try almost anything!
Nina, New Patient Coordinator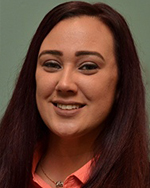 She is the first face a new patient sees. It is her responsibility to give each patient the five-star experience from the moment they step in the door to making sure their goodie bags are stuffed! Want a fun fact about Nina? Growing up her grandfather worked at a racetrack, in which she helped out every weekend. Eventually, she developed a love for cars, she now frequents car shows!
Sam, Team Leader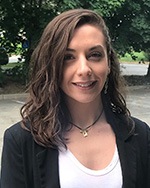 Sam is the Team Leader at Smile More Dentistry and Smile More Kids. Through her leadership our administrative and clinical teams are always running smoothly and on time. She works with all our patients to make sure all their health and budgetary goals are met. When northeast weather permits, Sam enjoys spending as much time as possible outdoors.
Dan, Dental Hygienist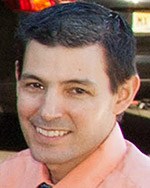 Dan our talented hygienist at Smile More Dentistry is guaranteed to give you the best cleaning you have ever had. Starting as a young child, Dan always wanted to be part of the dental field. With a warm and friendly smile, Dan is there to make sure all our patients receive a five-star experience. Prior to being a hygienist, Dan was a ice hockey coach in Maryland for 5 years! When not in the office, you can find Dan outdoors with his wife and two children.