Meet Our Children's Dental Team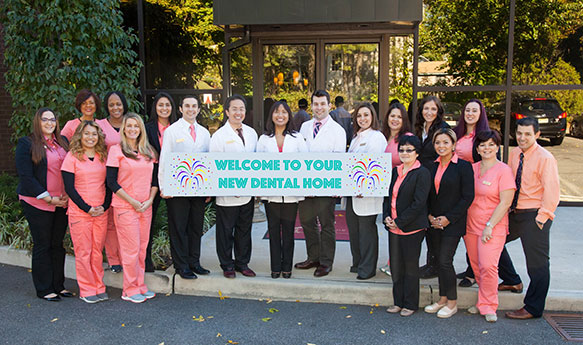 Our entire team understands how children develop & learn & will make the extra effort to make sure nervous kids feel comfortable & respected. We are 110% dedicated in providing excellent dental care that will go beyond your expections. All team members put your children's comfort and health first. Our success is measured by the beautiful smiles we create. Your family's satisfaction is our pride and joy.
Lisa M. LaFazia, Dental Assistant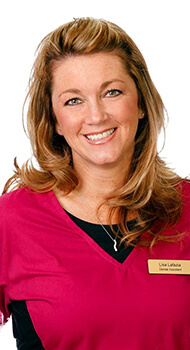 She is a people person. This is reflected in her smile and easy going spirit. She is Dr. Tong's main assistant. She comes to us with numerous talents. She was a flight attendant for 2 years with Transmeridian Airlines. Before that, she owned her own Tanning and Nail Studio for 7 years. Being in the service industry has made Lisa invaluable in making the patient comfortable and relaxed during all dental procedures. She has a way of making our patients comfortable and relaxed during treatment - almost as if they were in their own living room watching TV.
Stephanie, Dental Hygienist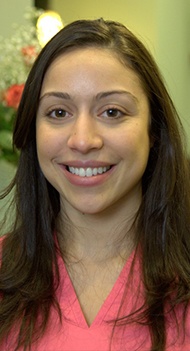 Her calm demeanor yet bubbly personality makes her the perfect fit for her position. Stephanie's goal as a hygienist is to promote awareness to parents on how vital it is to stay on top of the children's recare as they have so much opportunity to grow and have the perfect healthy smile! She runs a program once a month "Toddler Tuesday" in the office that provides knowledge, free cleanings to young children and parents as well as goodies. In her free time, she enjoys working out, she also loves food! There are few things she will say no to!
Gabby, Team Leader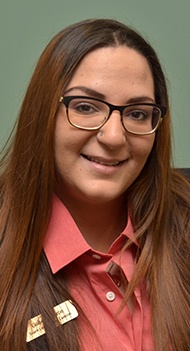 She comes from a family of Dental Assistants, this is what put the thought of working in a dental office in her head. Although that is not the only reason. Gabby's ability to manage her staff and meet patient needs are phenomenal. She keeps the schedule running smooth at Smile More Dentistry so that everyone is happy. Other than spending all of her free time with her 6-year-old son, she has an unhealthy addiction to Harry Potter!
Nina, New Patient Coordinator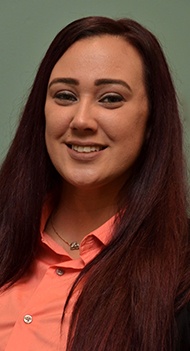 She is the first face a new patient sees. It is her responsibility to give each patient the five-star experience from the moment they step in the door to making sure their goodie bags are stuffed! Want a fun fact about Nina? Growing up her grandfather worked at a racetrack, in which she helped out every weekend. Eventually she developed a love for cars, she now frequents car shows!
Mariann, Dental Assistant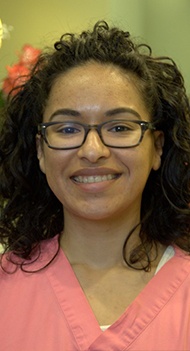 Mariann knew from the time she was in elementary school that she wanted to be in the dental field, how? She pulled out all her own baby teeth! She is the first clinical face a patient sees so it is her responsibility to really get to know each patient and their needs. She also is an expert at our paraffin hand wax treatment we offer to patients during their visit. If you put on a song look over to Mariann because 99% of the time she will being dancing and singing along.