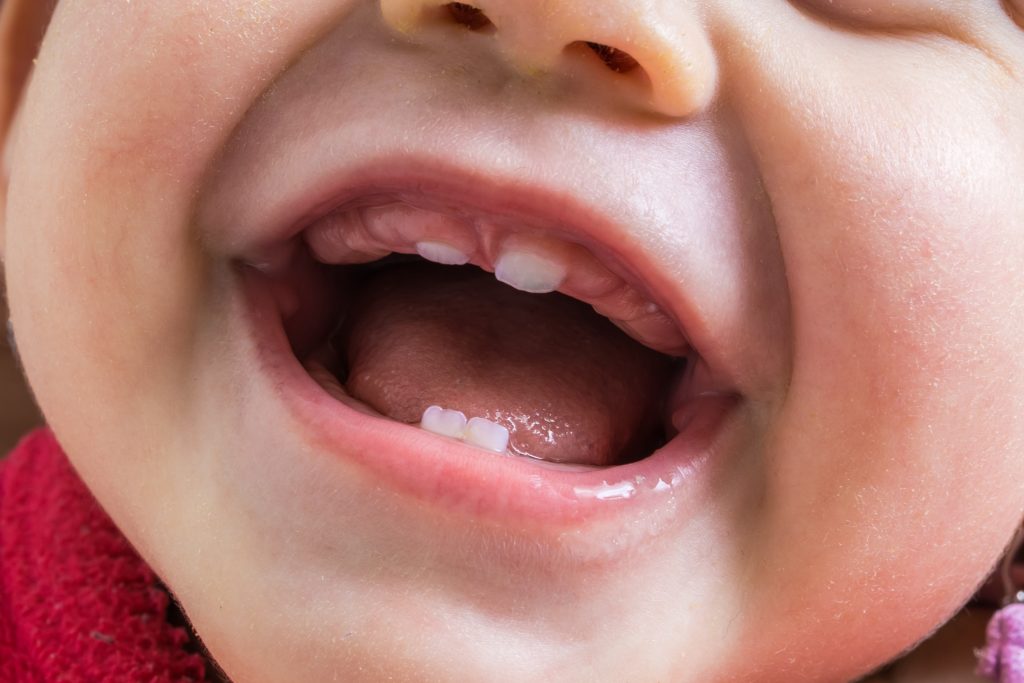 As a parent, you're already well aware that children don't come with instructions, although it would certainly make some things easier if they did! It's normal to have questions about oral hygiene for an infant, but you'll be glad to know it's easier than you might think. And, since good dental health starts in the very beginning, it's well worth it to learn a few tips and tricks for cleaning your baby's mouth. This, combined with scheduling their first checkup at age one with a dentist for infants in Bergenfield, is a great way to make sure they have good oral health from the very start. Keep reading below for 4 ways to help your baby's smile stay healthy!
1. Start Before the First Teeth Come In
Before your child's teeth come in, use a clean, damp cloth or piece of gauze to gently clean their gums twice a day.
Not only will establishing this habit early make it easier to brush later on, but it will also keep their baby teeth clean and healthy when they do appear.
2. Prevent Baby Bottle Tooth Decay
"Baby bottle tooth decay" is a type of severe cavities that affect a baby's front teeth. It occurs when they're put to bed with a bottle that has anything sweet in it like sugar water, juice or soda.
Even the natural sugars in milk can cause baby bottle decay, so be sure to either use a pacifier or a bottle with water only.
3. Use Toothpaste at the Right Time
According to the American Academy of Pediatric Dentistry, you can begin using just a very light smear of fluoride toothpaste as soon as the first teeth come in. There are special "training" or teething toothbrushes designed for this stage that are extra-soft.
When your child reaches age 3, you can increase the amount of toothpaste to a pea-sized amount.
4. Monitor Their Fluoride Intake
It's important that your child gets the right amount of fluoride, either through tap water or a supplement. While topical fluoride in toothpaste helps the teeth that already in the mouth, ingested fluoride makes the teeth that haven't come in yet develop as strong as possible.
Be sure to ask your dentist or pediatrician about the water supply in your area and whether a fluoride supplement is necessary or not.
Although childhood cavities are quite common, using these 4 tips when your child is still an infant will go a long way towards preventing them!
About the Author
As a dentist for infants in Bergenfield and a father of 5, Dr. Darren Tong provides outstanding dental care to children of all ages. He understands the issues that parents of infants face and always gives them the information they need to establish good oral hygiene habits from the start. If you have any other questions, he can be reached through his website.