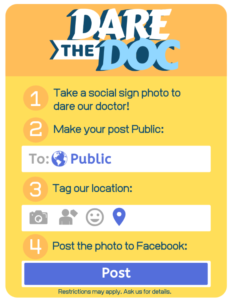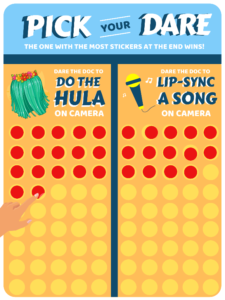 See the doctors either do the Hula or Lipsync a song on camera. The choice is up to YOU!
The steps are simple:
1. Ask for a social sign and take a photo with it
2. Post it to Facebook and tag our location
3. Choose your dare and we'll add a sticker in your name.
4. PLUS, you'll be entered for a chance to win a $50 Amazon Gift Card!